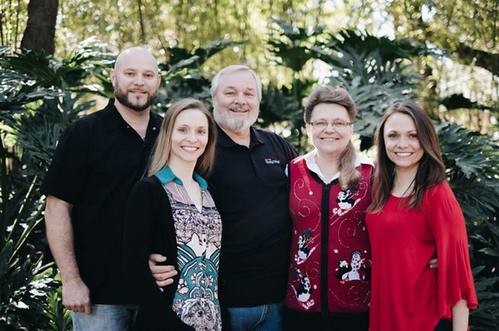 Dan & Lydia Isbell Serving Others In Love (S.O.I.L.) was started by Sister Jean Isbell a single mother of three on the island of Roatan, Honduras in 1964. When she went to her reward in heaven in 1991, Robert Daniel Isbell, her son, began serving as President. Some of the ways they are serving the people of Honduras are as follows:
200 active churches in 7-8 states in the country; up to 6 generations have been and are being served;
Building churches, schools, clinics, etc.;
Adults, children, youth (literally tens of thousands) are receiving weekly teachings of the Gospel;
Children and pregnant ladies are being fed;
Girls at risk are living on mission grounds; they are getting an education and biblical training;
School for the deaf;
New onsite girls dorm;
Medical clinics and short term medical teams;
Sewing centers.