She is clothed with strength and dignity; she can laugh at the days to come.
LADIES MINISTRY
The ladies ministry desires to meet the needs of ladies in our church and our community. We are an extension of the church that is able to minister to ladies on a more personal level. As we meet together several times throughout the year, deep friendships develop, spiritual needs are met, and love is evident. We have a panoramic goal of reaching out to others in and outside of the church. Our goal is to inform ladies of issues of today, give guidance to those who are hurting, inspire ladies to see their potential, and share fellowship with one another. In other words, we are here to help you grow in your walk with God. We welcome each of you to plan on attending these meetings. We would like very much to get to know you better. Dates and times will be announced prior to the meetings on our EVENTS PAGE, or in the Sunday Worship Guide.
FEARLESS Ladies Conference 2020 (October 2 & 3, 2019) - This is the second annual Fearless Ladies Conference in Cooper City Church of God. A gathering of ladies from all walks of life joining together as fearless daughters of the King, who are not moved by the world for her God is with her and goes before her. She does not fear because she is His - and one day she discovered that she was fierce, strong, and full of fire. She is FEARLESS.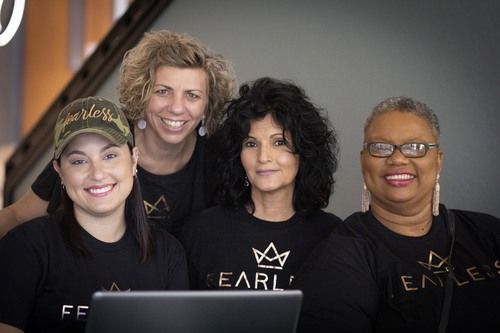 Follow us on social media for updates & events