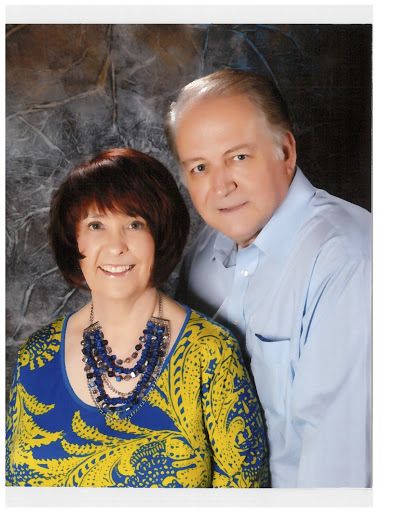 Dr. Robert Moore and his wife Patty have a long history with military ministry serving variously as Pastor/Center Director, Director of Field Ministries, European Representative and International Director. They have been involved in many aspects of this ministry since early 1977. Robert has been a frequent conference speaker for military and civilian settings in the USA, Europe and the Far East. He has been a long-time advocate for the ministry of the military chaplain as well as the need for civilian and lay-led ministries to compliment the programs offered by the military and Department of Defense. The passion of their lives is to connect military, veterans and their families with missional Christian communities. They believe deeply a life connected to Christ must likewise connect with other believers for worship, support, accountability and mission. A connected life is a resilient and fruitful life. A connected life will not only survive any environment, they will overcome and thrive. Developing, connecting and supporting these faith-families in military communities is at the heart of the mission, vision and values of Freedom Outreach Ministry to the Military.
In addition to working with MTTM, Robert served as an associate and lead Pastor, as a church planter, a state evangelist, and as an administrative bishop in the USA. Robert and Patty have both been deeply involved in education, training, pastoral care and leadership development. Robert and Patty have published numerous articles on family life and ministry in a military or institutional setting. Dr. Moore served on the board of directors for the European Bible Seminary (1980-85) and was a part time instructor and visiting lecturer from 1980-94.
Patty and Rob met while they were in college and are both graduates of Lee University having been awarded baccalaureate degrees in education & Christian education respectively. Robert completed a Masters in Organizational Leadership at Azusa Pacific University and earned a doctorate in Strategic Leadership at Regent University. Robert and Patty have three sons, Jeremy, Jonathan and Robbie as well as daughters-in-law, Sheila and Erika, and two grandsons, Alex and Ben.

Freedom Outreach
Freedom Outreach is a Ministry to the Military that serves and ministers to members of all branches of the uniformed military services and their families. In addition, the Organization regularly serves military veterans, expatriates, host country nationals and their families through a variety of both traditional and innovative methods. Services are currently delivered at diverse locations in the USA and in 17 different countries.